NOOR LUXUS RESORT is the ideal place to dine with ones companion, to shake hands on important deal, to gather with ones most trusted associates, to celebrate events or simply spend a memorable evening in slendid surroundings.
You will be our guest and will dine, attended by our Chef and the members of his staff, in a very private and hospitable environment, where the warmth of wood, stone and terracotta have been integrated with steel.
You may choose from traditional italian dishes, given a modern flair, tastefully and artistically presented by our Chef.
All the dishes are prepared stylishly, simply abd creatively with top quality ingredients.
Choose from one of our red, delicate white or sparkling wines, suggested by the famous Wine Expert Luca Maroni.

NOOR LUXUS RESORT's Guest House is the ideal place to forget the hectic city lifestyle and enjoy some R&R in total tranquillity and privacy surrounded by every comfort.
Rest in one of our beautifully designed suites furnished in various ethnic styles, in which stone features strongly almost as a reminder of the rural location.
Iron, wood, glass, terracotta and stone have been used in refurbishing this ancient building and the modern fixtures have been cleverly integrated using iron panelling.

NOOR LUXUS RESORT is situated in the characteristic medieval village of Mazzano Romano in the province of Rome.
It is about 250 m above sea level and is surrounded by the forest of the Treja Regional Park.
An air of mistery pervades the village and its ancient Etruscan past is tangible. The clean environment and traditional hospitality of its inhabitants along with its historical past and natural beauty have not only made it popular tourist spot but also a permanent retreat for many families who have chosen to escape the hustle and bustle of the big city.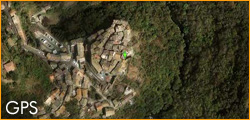 Sales Office
Phone +39.06.45.47.87.66
Fax +39.06.45.47.87.65

E-mail address
info@nooritaly.com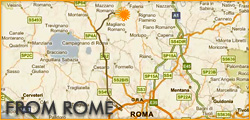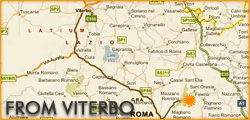 Enquire form

NOOR ITALY - 24, Via del Salvatore - 00060 Mazzano Romano - Roma Privacy and Legal Statement